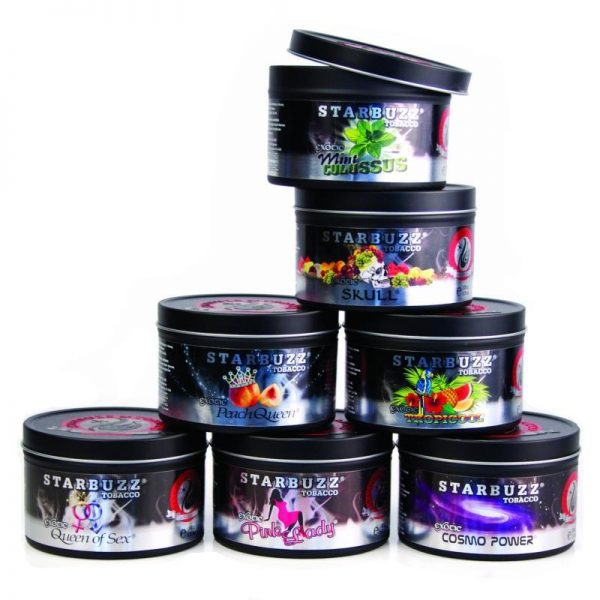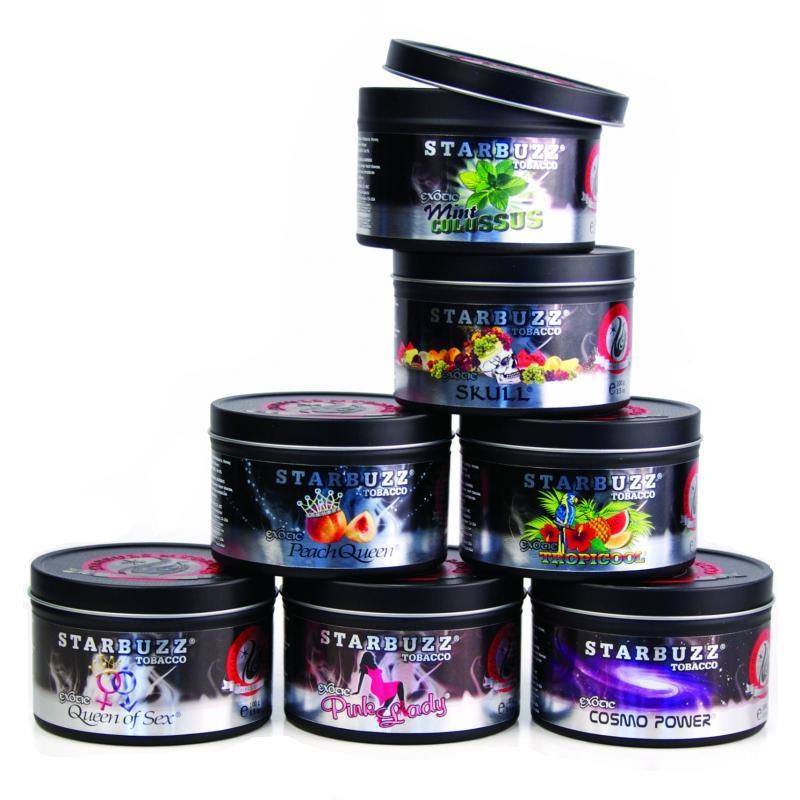 Starbuzz Bold Premium Flavors 250g
$250.00 – $12,500.00
Starbuzz Bold Geisha shisha flavour will tantalise you with it's subtle beauty. Serving up smooth notes of peach, with a hint of minty "mist", Starbuzz Geisha hookah flavour will keep you intrigued for a long time.
*** SPECIAL OFFER ON 250G BAG ***
Features:
– Flavour – Geisha
– Type – Bold
– Packaging – Comes with Starbuzz Tin
– Stock
Description
Size Guide
Additional information
Reviews (0)
Description
Starbuzz Bold Premium Flavors 250g
Founded in 2005, Starbuzz Bold Premium Flavors Tobacco is one of the most prominent names in modern hookah tobacco – love it or hate it, everyone knows who Starbuzz is. They focus on unique flavor combinations that are smooth and sweet and have plenty of juice to produce those fluffy clouds we all find ourselves chasing. In 2010, they released their Bold line that consists of extremely flavorful blends of exotic tastes and spices from around the world that is undyed and has a medium choppy cut. Starbuzz Bold Premium Flavors 250g, Starbuzz Bold Flavors 250g for sale, buy Starbuzz Bold Flavors 250g now, order Starbuzz Bold Flavors 250g
Starbuzz has unique flavors to choose from and their 250 gram jars allow for Hookah users to smoke several times a month or with large groups of friends. This size is packaged in individual tins with a secondary sealed packaging inside. This package is resealable but prone to rust so make sure to store it at room temperature in an airtight container so that it is sure to maintain its freshness.
Starbuzz Bold Premium Flavors 250g for sale
Starbuzz is super juicy and produces the best results when using a semi-fluff pack to the rim in a phunnel bowl. Always mix up your tobacco to redistribute the juices and then sprinkle it in producing a fluff pack. Just use your thumb and index to lightly drop in the tobacco up to the rim of the hookah bowl but not over. It can be fairly heat sensitive so it is recommended to start with 2 hookah coals before working up to adding more heat; this will ensure you do not burn your tobacco and prematurely end your session early.
Description: Starbuzz Bold Premium Flavors 250g
| | |
| --- | --- |
| Brand | Starbuzz Bold |
| Size | 250g Can (.05% Nicotine) |
| Smoking Sessions | Approximately 10 to 15 bowls |
| Country of Manufacture | United States / Jordan |
| Ingredients | French Virginia Tobacco, honey, glycerin, and flavor |
| Shisha Flavors | Apple Doppio (Intense anise with subtle hints of sweet apple), Asian Persuasion (Mixture of potpourri and other floral tones backed up by fruity notes), Banana Milkshake (Creamy and sweet banana), Black Mint (Minty fresh with an undertone of anise), Black Peach Mist (Minty peach with blackberry notes), Brownie (Rich chocolate brownies), Code Blue (Minty grape sweetness), Cosmo Power (Sweet fruity florals), Dibs on Ashley (Potent anise with grape undertones and a hint of mint), French Orange (Orange Popsicle with creamy vanilla and notes of graham), Geisha (Bold berries with notes of peach and a hint of a mint), Golden Grape (Pure unadulterated grape), Grape Freeze (Bold grape with refreshing mint), Grapefruit Mint (Tangy grapefruit and cooling mint), Green Savior (Spicy floral with minty undertones), Irish Kiss (Sweet peach kissed with mint), Irish Peach (Sweet peach gum), Jack The Ripper (Sweet grape with spicy undertone), Lady In Red (Sweet rose with spicy cinnamon similar to Big Red Gum), Mango Lassi (Sweet and creamy mango beverage), Margarita Freeze (Zesty lime and margarita mix with a subtle hint of mint), Mighty Freeze (Tart lemon and icy spearmint), Mint Colossus (Sweet mint and wintergreen), Misty Apple (Spicy green apple), Peach Ice Tea (Natural peach and sweet Iced Tea), Peach Mist (Sweet peach and cool mint), Peach Queen (Herbal peach cobbler), Pineapple Freeze (Sweet Pineapple with a blast of freshness), Pink Lady (Sweet grenadine with floral notes), Purple Savior (Grape Soda), Queen Of Sex (Bold citrus with hints of mint), Simply Mango (Sweet and refreshing natural mango), Simply Mint (Cooling mint), Sour Apple (Slightly sour apple jolly rancher), Spiced Chai, Tropicool (Robust pineapple with citrus orange and sweet watermelon), Watermelon Freeze (Minty watermelon bubblegum), White Bear (Candied Pineapple), White Chai (White peach with spicy tea undertones), White Mint (Super mint) |
| Health Warning | Smoking Causes Lung Cancer, Heart Disease, Emphysema, And May Complicate Pregnancy |
| Age Restriction | Must be at least 21 years of age to purchase flavored tobacco products |
Additional information
| | |
| --- | --- |
| MINIMUM ORDER | 100KG, 10KG, 250KG, 25KG, 35KG, 500KG, 50KG |