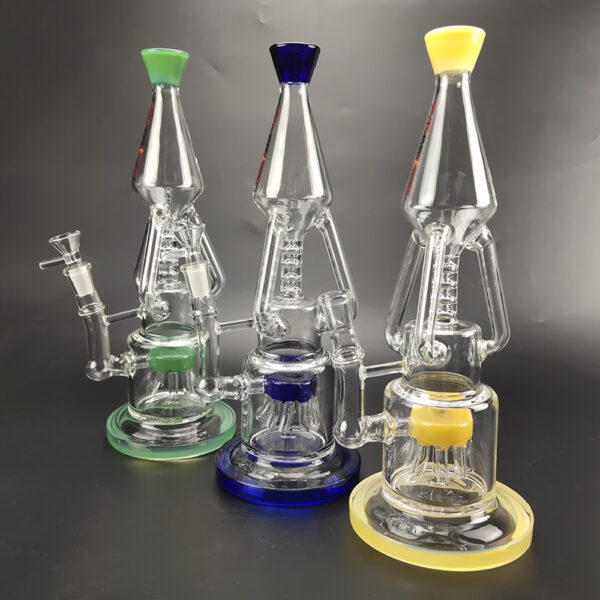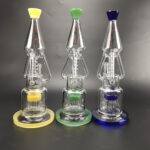 13.8 Inch Smoking Tobacco Water Bong
$47.00
Description
Size Guide
Reviews (0)
Description
Buy Smoking Tobacco Water Bong
Buy Smoking Tobacco Water Bong. The beauty of a showerhead perc is the unique percolator that lets you enjoy the smoke by breaking it up and making it easier to inhale. With this 'Back to Basics' Showerhead Perc Water Bong, you get that enjoyment while smoking your favorite herbs, in a simple, laid back sort of way. Buy Smoking Tobacco Water Bong Unique Glass Bong.
Buy Smoking Tobacco Water Bong
This is an unbranded bong that doesn't offer a lot of "extras" you don't really need. What this colorful and striped beaker bong does offer is a 6-arm tree percolator that ensures you draw smooth, filtered, full-bodied smoke. You won't feel harshness or the need to cough and choke excessively when you're using this sweet bong that punches above its weight class.
Smoking Tobacco Water Bong
The striped rows decorating this bong radiate from top to bottom. The rows are bordered by glistening gold stripes, making the bong as handsome as it is functional.  It's a beautifully designed, classic piece that deserves a spot in anyone's bong collection.
Smoking Tobacco Water Glass Bong
The bong has been put together very well and it's sturdy and steady. It's been made with a high level of craftsmanship that won't leave you disappointed – not by a long shot. The Back to Basics bong comes with a flower bowl. You can add-on a titanium nail or quartz banger if you'd like to use this piece with concentrates.
Weight: 750g
Height: 35cm (13.8 Inch)
Color: Green, Royal, Yellow
Sku: GB-729